'Mix & Match' modular panel design for quick self-assembly and easy installation.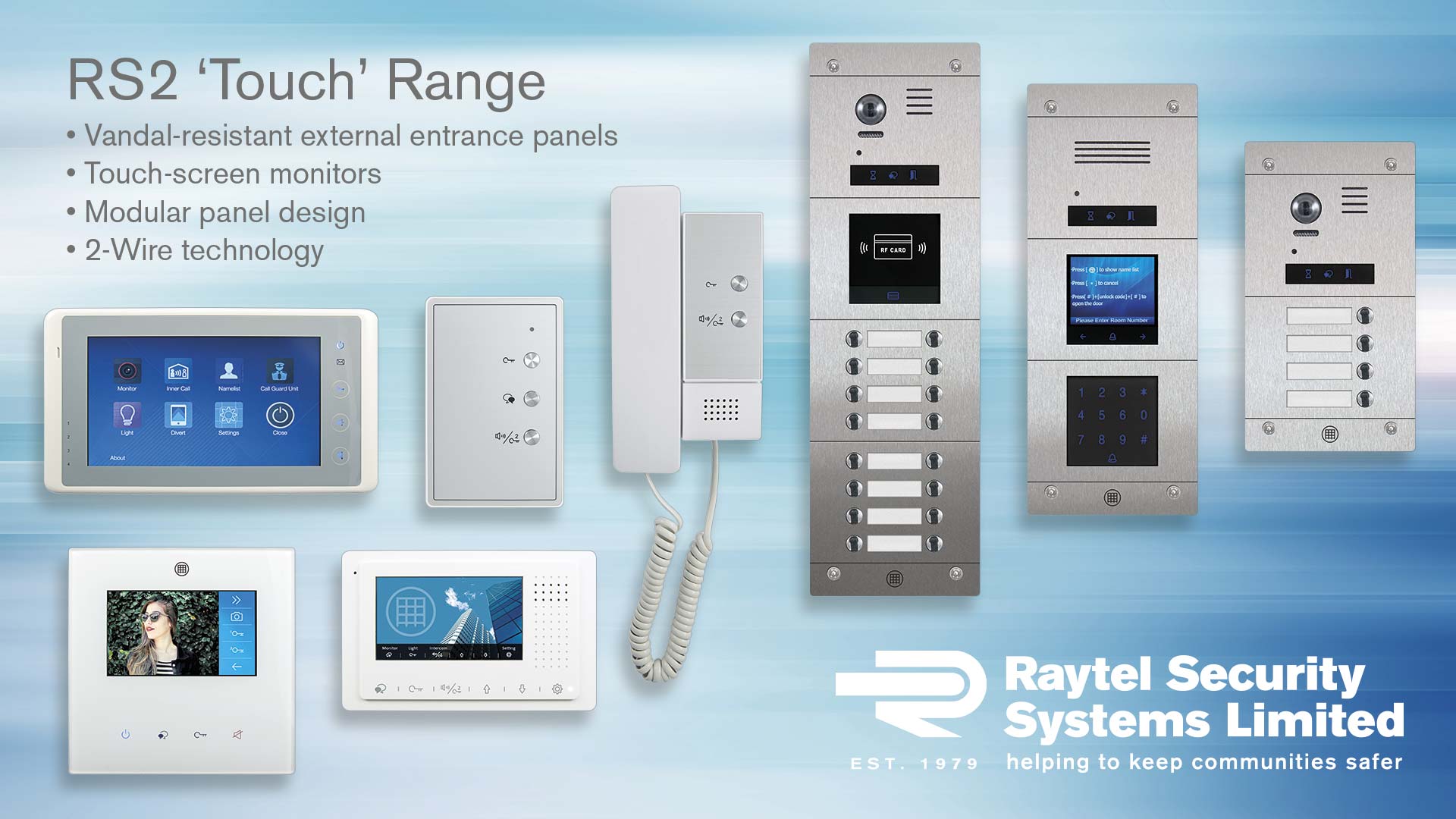 The Raytel Security 'Touch' series Modular Entrance Panel is designed to allow the user the flexibility to build their own custom panel. The '316' marine grade steel panel can be housed in either 2, 3 or 4 module frames and can host up to 32 apartments/buttons. There is the option of flush or surface mounting as well as extras including rain hood, and header/footer plates for customisation e.g. address/logo.
Additional features include LED illumination, wide-angle video with 170° fish eye lens and DDA-friendly voice instructions. The addition of a digital keypad allows extra security for coded access, and an illuminated touch screen for dialing options can accommodate up to 320 unique codes. Works on a 2-wire installation.
Inside the dwelling, the entrance panel can be paired with a range of different audio/video monitors and handsets with features including:
Wi-Fi compatibility
Slim & stylish design
Calls in parallel to mobile devices via the FREE app
Capacitive buttons
Clear open voice communication
Colour display with 'clean glass' effect
'Master' monitor can host up to 4 Wi-Fi-connected 'slave' monitors if required
CLICK HERE TO WATCH ON YOUTUBE AND SUBSCRIBE TO OUR CHANNEL
CLICK HERE TO VIEW MORE PRODUCTS IN THE RANGE
CLICK HERE TO SUBSCRIBE AND RECEIVE MONTHLY PROMOTIONS
Speak to our sales team today for more information or a quote – 01245 428510 / info@raytelsecurity.com