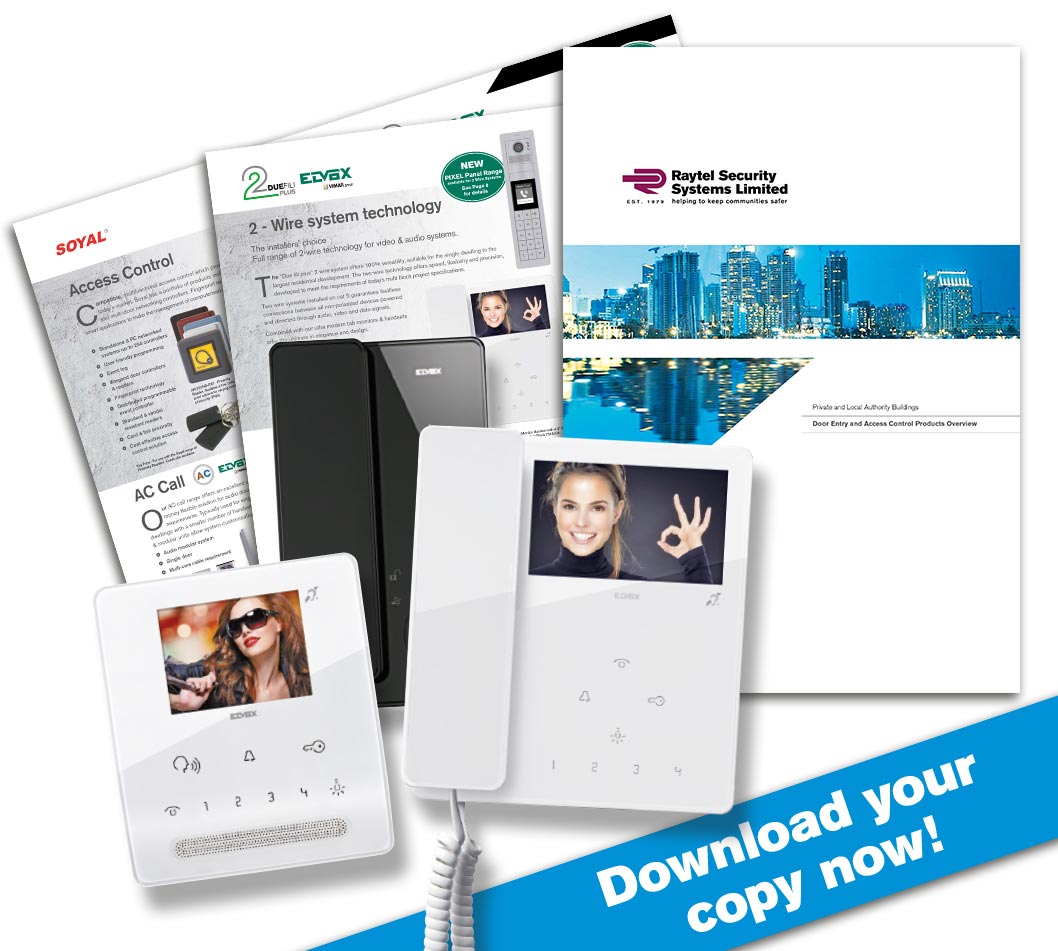 If you specify Door Entry Systems and Access Control Products for your projects we invite you to download our latest product overview brochure.
Our new brochure is packed with great 2-wire, Digibus, Sound System, Access Control and AC Call Distributed and In-House manufactured products.
We are the exclusive UK distributor for a number of prominent international manufacturers including Elvox Vimar and Soyal. These products, combined with our own range form a comprehensive portfolio of combined Door Entry and Access Systems.